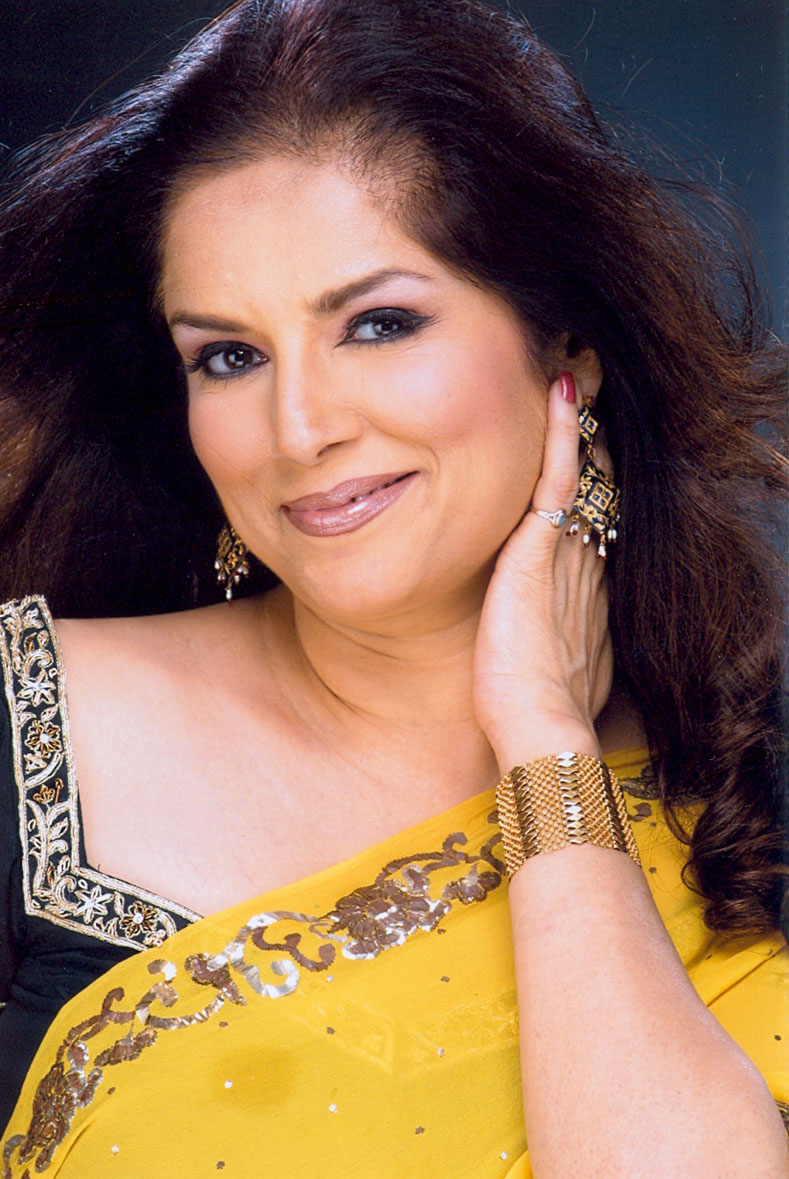 LUSHIN DUBEY (WRITE UP/SYNOPSIS)
M.Sc. in 'Childhood & Special Education' from Southern Conn. Univ., U.S.A.


M.A. in History from Lady Shri Ram College, New Delhi.


Deeply involved in teaching mentally challenged middle and high schoolers in the U.S. and at the American Embassy School, New Delhi.


Formal training in theater with Mr. Barry John (TAG) throughout high school and college years…


Used theatre with mentally challenged youth, as an alternative non formal form of Education in the U.S. and in Delhi.


1989 set up Kids world-a theatre company for youth with her cousin. Directed and Staged over 30 productions in English and Hindi.


1995 set up, 'United Players Guild', a group dedicated to staging Shakespearean productions…with a difference.


In 1999 co-produced and acted the lead in 'Othello-in-Black and White'- which won the Edinburgh Fringe First Award in Scotland, U.K.


In 2002, co produced and directed, 'The Life of Gautama Buddha'- traveled on a tour to Bodhgaya for the Kalachakra, blessed by His Holiness the Dalai Lama, to cities in the U.S. an Singapore. Recently she was asked to direct and stage the production for the President of India.


Two solos, 'Untitled' on women's empowerment, done with puppets for co-actors and 'Bitter Chocolate' based on Pinki Virani's best-seller of the same title, on Child abuse, have been staged extensively in cities in India and overseas on several tours… 'Untitled' has completed over 320 shows (still continues to travel) and 'Bitter Chocolate' over 70 shows (still continues to travel).


Performances of her productions- have been at Harvard, Berkely, Stanford, The World Bank, Washington DC, The Smithsonian at Washington Dc, the Nehru Centre U.K., Edinburgh Scotland, U.K. Indian Embassy, Muscat (Thrice) to name a few… and with many NGO's and Corporates.


In 2006, directed and staged 'Muskaan', backed by the Bill & Melinda Gates foundation, a production focusing on hope for those living with H.I.V. – prodction traveled once again to prestigious institutions, in cities in India and Overseas.


Recent production, 'Salaam India', inspired by Pavan Varma's besteller 'Being Indian'-is traveling extensively – in cities in India and overseas.


Currentely working on a production 'Ji Sahibji', on humanism and communalism – a reflection on our own behaviour in these difficult times… and a look at how we are often our own worst enemies…


Another passion, often given expression to in her productions, is painting and sculpting.


Currently her book 'Gandhi' written by her its under publication with Scholastic… 'Gandhi' is written for youth and high schoolers…


Most recent solo is "I Will Not Cry" sponsored by The International Charity SAVE THE CHILDREN & is currently being staged in several cities in India.



SERIALS

KASHMEER
Mrs. Kachru- Lead/Opposite Farouq Shaikh
A Kashmiri Pandit
RAJDHANI (Bobby Bedi's)
CHANDA – Lead/Opposite Dalip Tahil An Ambitious Daughter-in-law.


FILMS
'MURDER UNVEILED'-A Canadian CBC Series, based on a real story on honour killing.
KULJEET-Won Gemini Award for Best supporting Actor for this role.
'PARTITION' – Canadian film Mother to Lead.
SOCHA NA THA – Mother to Abhay Deol
AMU – Mother to lead
DIL SE POOCH KIDHAR JANA HAI-An art film/brothel Keeper.
PERFECT HUSBAND – (Did not get released) Mother to Parvin Dabass
'DELLY BELLY' – Amir Khan Productions – A comedy role/to be released.
M Cream'- 2012, Director Agneya Singh from The New York film academy, N.Y.U.S.A.

'Rangrez' – Plays politician, Rati Agnihotri Directed by Priyadarshan, D.O.P: Santosh Sivan
'Saat Uchakkey'
'Eekees Topon Ki Salaami'
Mumbai Fairytale
Made in Heaven - Netflix Series
Mantra
The Sky is Pink - Directed by - Shonali Bose Played Priyanka Chopra's Mother
AWARDS
1999- The Edinburgh Fringe First Award for 'Othello in Black and White' – which she co-produced and acted the role of Desdemona in
2006- The Gemini Award in Toronto, Canada (the equivalent of the Emmy in the U.S.) for her role in the film, Murder Unvieled.
2008- The Senior Journalist Award for Best Stage Actress, 'National'. Madhuri Dixit received this award for films, Karan Thapopar for T.V. and Lushin for stage. Presented by C.M. Mrs. Sheila Dixit.
2008-2009- The Radha Raman Foundation Award for outstanding and meaningful commitment to Theatre. Presented by C.M. Mrs. Sheila Dixit.
2008-2009- The ICONGO Award, (The Indian Confederation of NGO's) for excellent contribution to socially relevant theatre.
2012- Senior Journalist Award - Best Stage Actress, Nationa
School of Inspired Leadership Award ( SOIL ) - August , 2016 , ' For being an 'Inspiring Teacher ' at the Business School , in Gurgaon.
Phd Chamber of Commerce Award , for Excellence
Atal Bihari Vajpayee Award for Excellence
' Woman of Substance ' Award